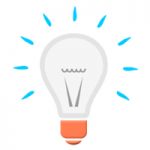 Its is online utility and can access it anywhere. Directly convert Excel data into Tally XML format quickly. Auto post unlimited data in Tally with accuracy. There are various standard templates available and which are simple and well design. User can directly copy their own data and paste in template. ​​​An average utility export about thousands of records within few minutes to Tally XML format from Excel. All benefits and features definitely save users valuable time and money.
---
Excel to Tally Converter –
Import Excel data into Tally.
Convert Excel data as per Tally support XML format.
Generate Tally XML file for Vouchers, Masters & any data.
No required any training, TDL, programming & software.
Process of synchronization is safe, secured & quick.
Import Various Data –
All type of Vouchers like… Receipts, Payments, Contra, Journal, Sales, Purchase.
Import Vouchers with multiple stocks & without stocks.
Master Ledgers.
Master Stock Items.
Customized type of Vouchers.
Coming soon with New Templates Modules.
Unlimited Works –
Unlimited data converter.
Unlimited company.
Automatic completion task and work.
Multi ledgers debit & credit vouchers entries.
An average import 2000 records in 1 minute.
Special & Exclusive –
Online utility access anywhere.
No required any software.
Standard easy sheet templates.
Strong data validations & errors reports.
Integration process is safe & secured.
Time saver & money saver.
Compatible for any Excel and Tally version (registered or non registered).
Tally 7.2, Tally 8.1, Tally 9, Tally ERP, Tally ERP 9, Tally Prime & higher version.