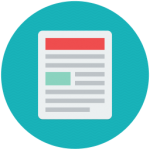 The User Guide provides the information and instructions needed to use this online tool & services. Guide topics includes use of different templates and process of Excel to Tally XML file conversion. Must read the help guide before getting started.
---
Important Tips –
Do not change file name of downloaded Excel template.
Different templates formats available for convert different data to XML format.
Every template column field has specified format and so do not change it.
To delete data use Delete Rows / Delete Columns option only.
If templates format is destroyed then download new.
Use copy and value paste data method to keep field column format as it is.
First create all Masters in Tally before importing vouchers.
Keep computer date & Excel data format to DD-MM-YYYY.
How to convert Excel data into Tally XML file?
Download new Masters OR Vouchers Excel Template file.
Do not change file name of downloaded Excel template.
Fill-up data as Excel template format.
Write Debit Amount in (-) minus sign.
Delete all Rows which are empty. To know empty Rows press CTRL+END key.
Upload file & click on GENERATE XML button.
Then Its generate & download ready Tally XML file.
That XML file is ready for import in Tally.
How to import XML file in Tally?
Open Tally application with one company.
Go to IMPORT OF DATA option.
Select Masters / Vouchers option.
Write full path of downloaded XML file path. Like.. c:\vch.xml.
Your data will be imported in Tally.
First create all Masters before importing vouchers.
If any error then open Tally.Imp file & rectify errors.
Tally.imp file contains complete log with error reasons.
Prerequisite Software –
Windows 2007 / higher version.
Microsoft Excel 2007 / higher version.
Tally 7.2, Tally 8.1, Tally 9, Tally ERP, Tally ERP 9 / higher version.
Browser – Google Chrome, Mozilla Firefox.
Training –
No special training required for work​.
Just required basic Excel and Tally knowledge to operate.
Read help guide before started.
Watch demo Videos & images.
---
Error : Can't import check Tally.imp –
Do this for ignore error message and continue process to import data.
Open Tally & go to GATEWAY OF TALLY option.
Press F12  & select  GENERAL option.
Ignore errors during data import = YES.
Error : No Accounting Allocation –
This option is visible if using INVENTORY features.
To Resolve this error.
Go to Alter of Ledger option.
Set the option "Inventory values are effected" to YES".
See errors & details –
Tally.imp file contains complete log with error reasons.
located Tally.imp under installed Tally.ERP9 local folder.
Right click on Tally Icon > Properties.
Click – Open File Location > Check for the file type "IMP file"
Open file with Notepad.
Rectify errors & try to import again.
Images –