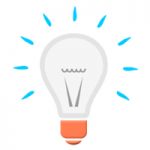 Efficient ledger management forms the cornerstone of precise financial record-keeping. For businesses seeking a convenient way to generate comprehensive master ledgers in Excel format—incorporating crucial details like addresses, GST numbers, and other essential fields—and then seamlessly import these ledgers into the Tally application, we introduce our solution: the Online Excel to Tally XML Converter. Our Online Excel to Tally XML Converter and Importer simplifies the creation and integration of master ledgers, offering a smoother transition from Excel to the Tally application's ledger system. Experience the convenience of effortlessly transforming and importing master ledgers between Excel and the Tally application. Streamline your ledger management and Tally application integration today.
---
The Importance of Master Ledger Integration –
Master ledgers serve as repositories of vital information, encompassing various fields crucial for accounting processes. Our converter tool simplifies the conversion of this data from Excel to Tally XML format, ensuring a smooth integration into the Tally application's ledger system.
Our Converter Tool: Streamlining Master Ledger Creation –
Comprehensive Field Inclusion: Users can effortlessly create master ledgers in Excel, inputting necessary details such as names, addresses, GST numbers, and other required fields.
Conversion to Tally XML: The tool seamlessly converts these Excel-based master ledgers into Tally-compatible XML format, preserving all essential data fields and structures.
User-Friendly Interface: With an intuitive interface, users of varying technical abilities can navigate the conversion process effortlessly, ensuring a hassle-free experience.
Customizable Options: Tailor mapping and settings to align with specific Tally configurations for precise importation and accurate data synchronization.
How It Works: Excel Master Ledgers to Tally in Simple Steps –
Create Master Ledgers in Excel: Generate master ledgers with comprehensive details—addresses, GST numbers, and essential fields—in Excel format.
Upload & Convert: Upload the Excel file containing master ledgers and initiate the conversion process to generate Tally XML files.
Import into Tally Application: Directly import the generated XML files into your Tally application for seamless integration into the ledger system.
Verify & Review: Verify the imported master ledgers within the Tally application to ensure accurate data integration.